HULAHOP 70 DENA - BOJA SAHARA Preventivne čarape za vene
tečaj: 1 EUR = 7.53450 HRK
PRODUCT DESCRIPTION
PREVENTIVE TIGHTS/PANTYHOSE, 12 MMHG
Preventive stocking

12 mm Hg - 70 den



TIGHTS / sahara


Attractive and comfortable tights with gradual compression.

They are intended for every day usage of dynamic women who wish to combine the compression effect with elegance and style.

Additional aid in the treatment of varicose veins, disturbance in circulation,
especially in intense swelling of the legs during pregnancy.
Similar products: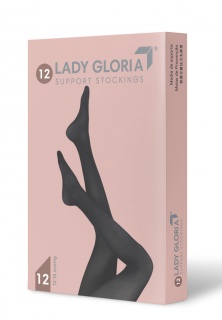 Možda bi vas još moglo zanimati: